The average price of a new car is now $40,000. Factors that contributed to this rise in cost are a demand for cars combined with the chip shortage and COVID-19 lowered production that began in 2020. When, if ever, will the prices of new cars return to pre-pandemic levels? We are not sure, but one way to still come out on top if you are in the market for a new car right now is to
buy a used luxury vehicle like a Lexus
.


?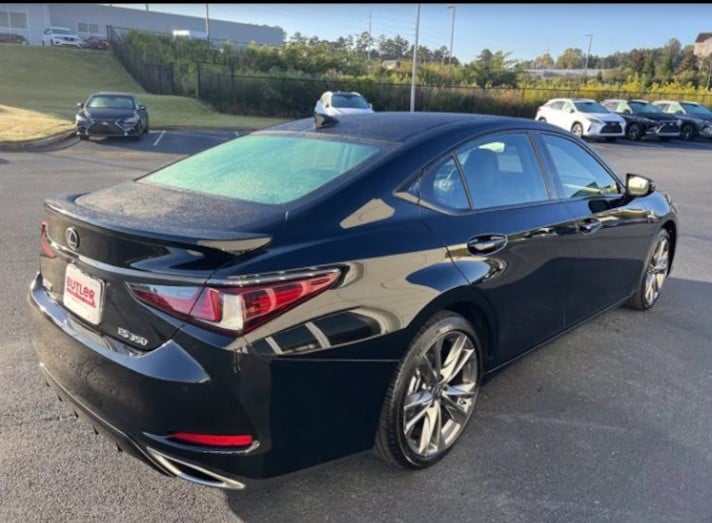 ?
Is a used luxury vehicle really a better option right now?
1. Luxury cars lead the way with technology
Not only do luxury cars come standard with features like leather, heated seats and sound systems, but they are the first to have the latest tech. Think about it. Which cars had built in navigation and infotainment first? Which cars were first to have wireless charging and integrate Apple Carplay and Android Auto? Safety features like lane departure or auto-braking? It was the luxury vehicles.
2. Luxury cars have many features that come standard that are upgrades on non-luxury cars
Now, of course we aren't saying that non-luxury cars don't have some of these features. They do catch up, eventually. However, when you compare what comes standard in some luxury used SUVs or cars vs what is an upgrade on non-luxury, the choice is obvious. Think about items like leather heated seats, navigation systems, backup cameras and wireless charging. If those matter to you, you'll want to consider a used luxury SUV or car.
3. Luxury cars likely require less maintenance
Maybe you heard your parents say a luxury vehicle, even a used luxury car, wasn't for them because of the maintenance costs. While it may be true that car service for luxury vehicles can be more expensive than standard cars, it is also true that you may not have to service them quite as often. For example, if you put synthetic oil in your vehicle, many luxury cars only require an oil change every 8,000 or 10,000 miles. So, the cost of servicing a luxury vehicle like a used or certified pre-owned Lexus will likely even out.
4. Less depreciation than a new vehicle
When does the biggest depreciation happen on a car? In the first 2-3 years, right? When you buy a brand-new car (luxury or standard), it will lose the biggest chunk of its value in the first year to two. After that, depreciation falls at a much slower rate. Let's take a Kia Telluride for example. According to the site, CarEdge.com, this car will lose nearly 17 percent of its value in the first two years of ownership (https://caredge.com/kia/telluride/depreciation). It could be even higher on a more expensive trim level. This is especially relevant to anyone who gets a different car every couple of years. The smart choice is buying a luxury used car.
5. Better performance from a used luxury vehicle vs a standard car
If you are at all concerned with the performance of the car you purchase rather than merely looks and safety, a used luxury vehicle is most definitely for you. Luxury vehicles are simply produced to perform at higher standard. These vehicles will brake, accelerate and steer better than a new vehicle at the same price, not to mention all the additional other enhanced safety features you get.
Let's address the obvious cons + dispel any myths about buying a used luxury car or SUV
Historically, maintenance on luxury vehicles costs more than non-luxury. Maybe, maybe not, this factor will rely heavily on your driving habits. On many certified used luxury vehicles, you may still be eligible to purchase the extended warranty or prepaid service plan which surely saves you money in the long run.
What are your driving habits? Many of us are working from home these days. But living in the suburbs or really most places in Georgia, even large metro areas, you'll need at least one vehicle per family. Perhaps you want an SUV for comfort during an occasional road trip and the flexibility to transport small items. Or perhaps a sedan is a secondary car for a spouse. Either way, if one or both of your work from home all or part of the time, it means less wear and tear on your vehicles. This leads to longer gaps for required maintenance. This combined with the fact that many luxury vehicles have longer time in between service appointments equals greater savings.
Ready to look at our used luxury Lexus SUVs and cars here in Macon?