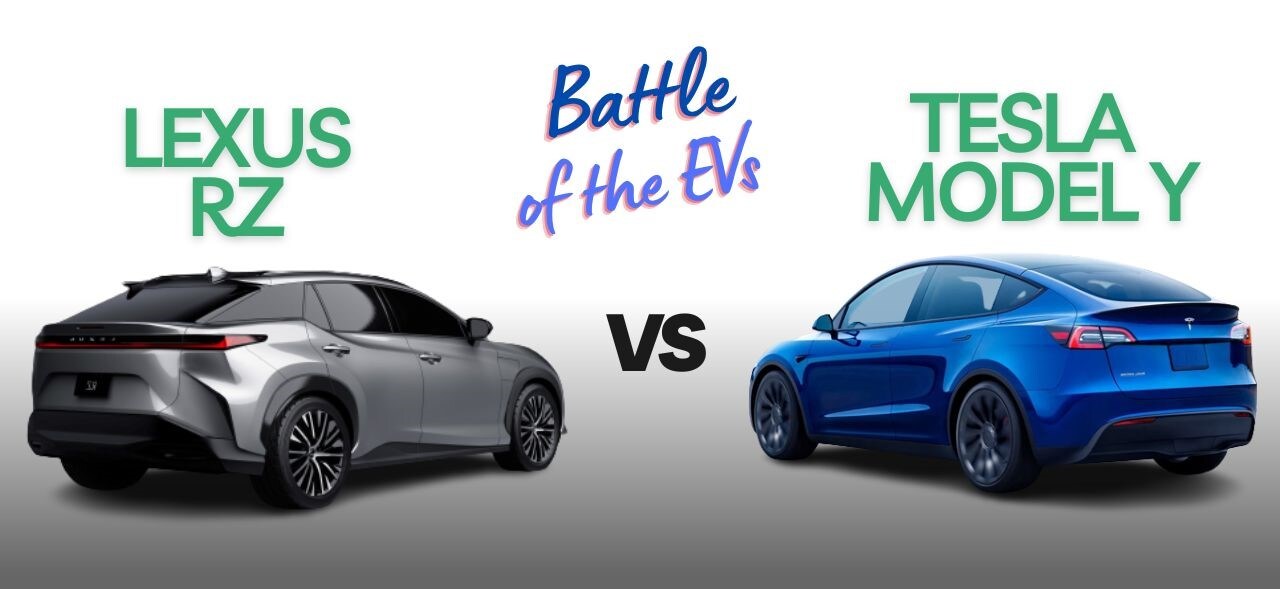 If you're considering an electric SUV for your Warner Robins commute, then you should check out this comparison of the Lexus RZ and the Tesla Model Y. Let's dive into the differences to help you decide which one is right for you.
Pricing:
The 2022 Tesla Model Y is priced between $59,990 to $69,990, not including the $1,200 destination fee. The Lexus RZ is priced at $59,650.
Power:
The RZ 450e can accelerate to 60 mph in 5.2 seconds, while Tesla claims the Model Y can reach 60 mph in just 4.8 seconds, making it slightly faster than the RZ.
Charging Time:
The RZ requires 9.5 hours to fully charge with a level 3 charger, while Tesla's Model Y can charge up to full capacity in just 8 hours at level 2. However, the RZ only takes 30 minutes to reach 80% charge compared to the Model Y's 41 minutes.
If you want to learn more about these electric SUVs, visit Butler Lexus to speak with one of our knowledgeable sales representatives.
 For a full explanation of different charging levels, watch our video:
𝗧𝘆𝗽𝗲𝘀 𝗼𝗳 𝗘𝗹𝗲𝗰𝘁𝗿𝗶𝗰 𝗩𝗲𝗵𝗶𝗰𝗹𝗲 𝗖𝗵𝗮𝗿𝗴𝗲𝗿𝘀 | 𝗗𝗶𝗳𝗳𝗲𝗿𝗲𝗻𝗰𝗲 𝗯𝗲𝘁𝘄𝗲𝗲𝗻 𝗟𝗲𝘃𝗲𝗹 𝟭, 𝟮, 𝗮𝗻𝗱 𝟯 𝗘𝗩 𝗖𝗵𝗮𝗿𝗴𝗲𝗿𝘀